IT IS PROHIBITED TO GIVE KITESURF CLASSES
---
DATES AND TIMES OF THE KITESURF ZONE
From the 01/06 to the 31/08: from 19h to the sunset
From 01/09 to the 15/10: from 10hto the sunset
From 16/10to 31/05: from the sunsrise to the sunset
RULES FOR THE KITESURF ZONE
The beach is marked with buoys, respect the rules of navegation.
The canal is only for enterring and leaving the sea, do not carry out manouvers or go over the permitted speed limit.
The "Arenal Bol" beach is considered "high difficulty", due to its proximity to obstacles, (buildings, cliffs, waste bins etc.)
This beach does not comply with the minimum security requirements for beginner kiters or those with little experience.
NAVEGABLE WINDS
On this beach you can only navegate with 3 wind directions: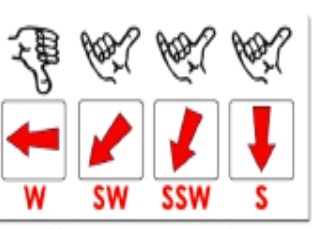 SOUTH

SOUTH-SOUTHWEST

SOUTHWEST

The rest of wind directions are not navegable
ATTENTION! The "SOUTHWEST" wind is very gusty and dangerous, be extremely cautios and if risk is high, do not navegate.
---